Must do's
Things to consider for an unforgettable 'Barrydale Raid'
All the events and interactions of this program of Barrydale possibilities  have been hand picked by us. Pre booking is essential. Let us know what you're interested in or if there are other possibilities you'd like us to look into .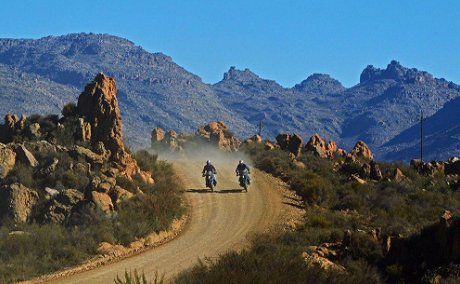 Start your visit in the Map Room
All the walks, runs, hikes, rides, drives . All the maps, downloads, reviews, GPS links. Above all, here you will find the views and reviews of visiting explorers like yourself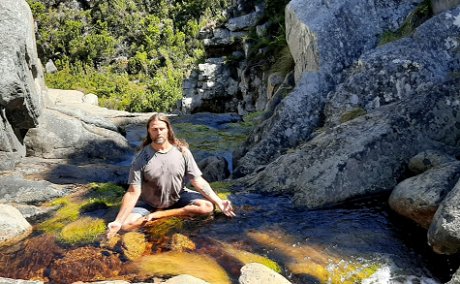 Mindful hike with Francois Beer
Top level athlete and rugby player turned yoga practitioner and nature lover, Francois Beer takes you on a guided Mindful Walk in Silence beneath the powerful and energising Langeberg Mountain ranges in Barrydale.
A Silent Hike gives you the opportunity to immerse yourself in nature, escape from your phone and step away from the clutter of life for the rare opportunity of a cleanup of that hard drive you call your brain. 
2-3 hours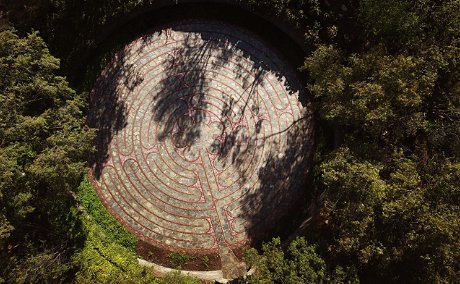 Labyrinth walk with Terry De Vries
Facilitator/sound healer and internationally recognised labyrinth guru Terry De Vries's retreat centre lies just across the vineyards from the Karoo Art Hotel. Labyrinth walks are about the letting go of stress, the awakening of your inner creativity and connecting with nature. Terry's labyrinth is a beautiful replica of the one under the Chartres Cathedral in France. It is here that she'll lead you through a moving intervention that combines a walk plus meditative breath work, quiet mind work plus sound healing. Two hours.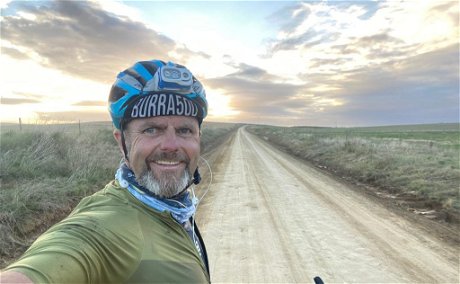 Plan a bespoke No Ordinary Weekend N.O.W with Alan Hardaker
Alan is Barrydale's resident extreme athlete and the person behind NOW, the No Ordinary Weekend concept. To your brief, and taking your party's capabilities into account, he creates bespoke experiences with MTB, gravel bikes, trail running, hiking and road running. Alan and his team cater for both individuals and corporates. A survivor of some extreme health challenges prior to the conquering of 3 of the world's highest summits and regularly competing in the world's toughest endurance mountain bike events in spite of sugar diabetes, Alan is inspirational on food, nutrition and exercise (and the power of the mind to blast you through when the chips are down !)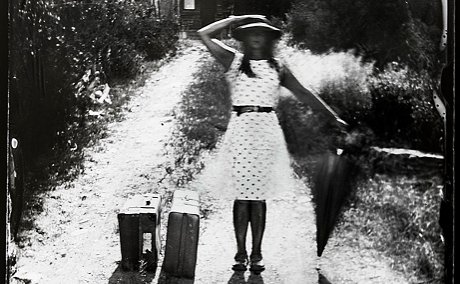 Doris Day's history walk
Barrydale has a great history and it's an intimate village. On Doris's walk you'll discover the history but you typically also bump into a bunch of the locals. It takes around 2 hours for the tour. The chats over the garden fence and in the likes of the Hub, Die Langhuis or the bookstore take longer.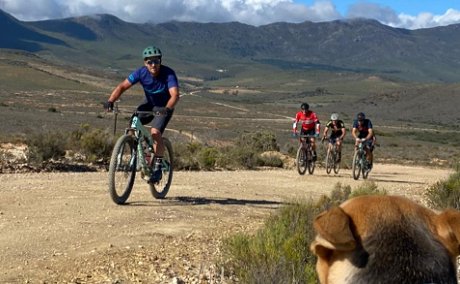 Cycling out of the Karoo Art
For ultra-serious cyclists – Barrydale resident  and ultra-distance athlete  Alan Hardaker has a close relationship with the Map Room and treats any invitation for something hardcore  with relish. You'll be slotting into his Munga or Freedom Challenge or Silk Road cycling event prep. More 'normal' cyclists are welcome to join the daily town ride (6am summer / 7am winter) or follow a Map Room Relive / Strava download. Barrydale is gravel bike country. For mountain bikers a new 60km loop through a number of farms will soon be opened and for road bikers the 40 Km Tradow Pass route is a real scenic highlight.  Rick is your man to help coordinate / lead a ride. For a casual cruise around the village we have our collection of Dutch bikes – including a tandem.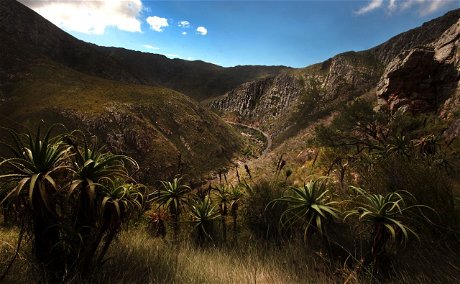 'Fynbos and Botanicals'
Start with a mountain walk with local botanist Flora Cameron and end with a master of the craft of what to do with all those Botanicals – master Gin distiller Kenny Scheepers of Metanoia. Kenny's fabulous distillery just outside Barrydale is one of the hidden secrets of Route 62. www.metanoiadistillary.co.za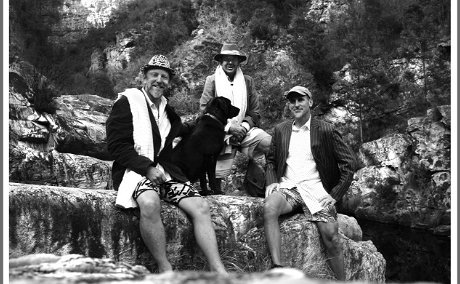 'Birrydale 365' the early morning swim club
The swim club departs at dawn from the hotel in one of our trusty Land Rover Defenders. The destination - a rock pool on the Tradouw pass. Along for the trip is a Melvill & Moon Game Drive Ammo Box (9 mini Stanleys) with fresh ground coffee plus a stash of freshly baked New York Bagels. Followers of the Wim Hoff cold water swimming movement will relate to all of this. The trip ends at the AGA back in the Breakfast Room for hot coffee and a full farm breakfast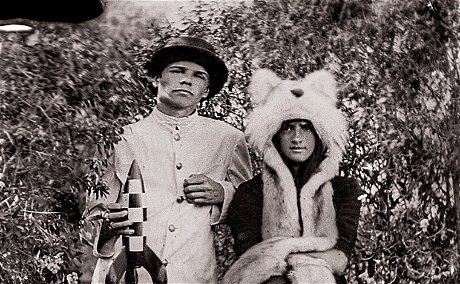 Analogue photography and the wet plate process with Graham Abbott
If you're looking for a distinctive art photography study of you and your team on tour this is a shoot for you. Of if you're looking to delve into the process behind the unique look of wet plate he'll get you on the road with an inspired half day workshop. Graham is the driver of Barrydale's exciting Analogue Festival and you'll be working with him in his crazy, beautiful shed/barn/studio at his appropriately named property – The Far Side. www.bapf.co.za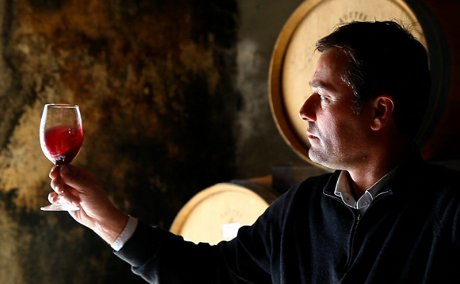 The Barrydale tasting tour
1st stop is the Joseph Barry Brandy Distillery for a tasting of their world's best brandy award winning Joseph Barry 10-year-old. Then it's on to Beate and Meyer Joubert's Joubert Tradauw Private Cellar and Alfresco Deli.Then on toKenny Scheepers and the Metanoia Gin distillery (with a brandy and whiskey in the making). Next stop Karoo Saloon – Route 62's iconic Rock Roadhouse . After that we freewheel back down Route 62 to Barrydale's Makers Brew craft brewery with the final full stop on the tour the Karoo Art bar.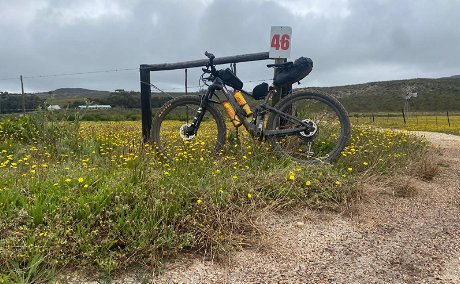 The Barrydale Bucket list with Alan Hardaker
Calling all triathletes and the super fit.
Day 1; Land Rover drop off with day pack in the deep dark and distant bos –'Grootvadersbosch'- for an epic hike over the mountain back to Barrydale. 20.8 km, 6-7hours,1229 climb. Barrydale to Grootvadersbosch on Relive! https://www.relive.cc/view/v36AgB8BRGv
Day 2. The 110 km 'bar to bar'  Gysmanshoek  Pass mountain bike  loop following an oxwagon route dating to the mid 1700's .
Day 3. The 15km Tradow Pass gorge hike/swim/scramble from Oak Tree pool to Suurbraak.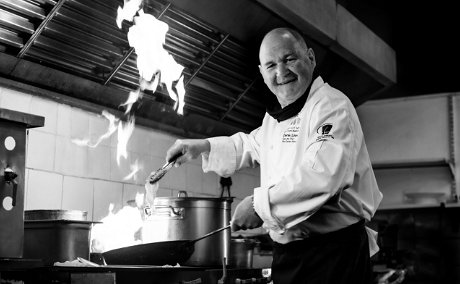 Slow cooking with Derek for a fast life
Join Derek in a recipe sharing session plus  prep of one of the hotels slow cooked menu items: Oxtail, Ostrich neck, venison, lamb curry and other stews (that's the fast part pictured - the braising !). The one you do is yours to take home on your departure. Not for free, you'll be paying for ingredients and a bit for the tuition.   While not every home as an Aga, slow cookers are easy to come by; load the ingredients, put them on super slow as you head off for a frenetic day at the office, return to a perfectly prepared super slow cooked meal. Just like the ones on the menu of The Karoo Art Hotel in Barrydale.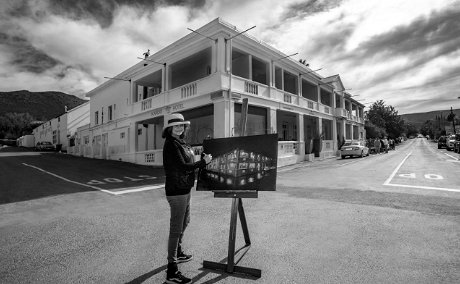 A day / 1/2 day in the field with a local artist
Whether in charcoal or ink or oil or watercolor this is a place for landscapes and plants; The drama of folded mountains, the staggering beauty of the Tradow pass, the harshness of the Karoo juxtaposed by the fabulous productivity of any place where there is water. We'll present you with options on accomplished  local artists (Sue pictured) who'll either teach or, if you desire ,simply guide you to the finest locations in the field – along with a 'bladsak' (that's the name of the Melvill & Moon made Karoo farmers lunch bag) packed with a ploughman's lunch.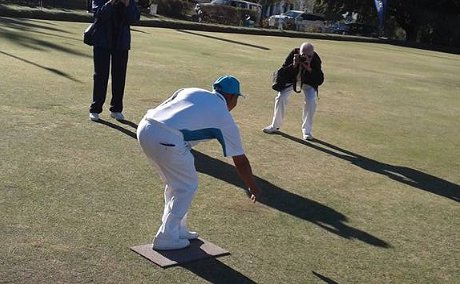 Not at all boring Bowls and Jukskei
Bowles is absolutely brilliant for the likes of the inter family bonding of strangers the day before the wedding. Jukskei is better for smaller group.  Tennis is tennis.  It doesn't take much to turn the seemingly unfashionable games of Bowls and Jukskei into an all out party (trust us on this). All three sports are played within walking distance of the hotel. Speak to us about setting things up. Speak to Johnivan in the bar about the arming and transport of cool boxes , and the mobile DJ rig and the fines table  and the manufacture of team kit, etc, etc