Art of Sisterhood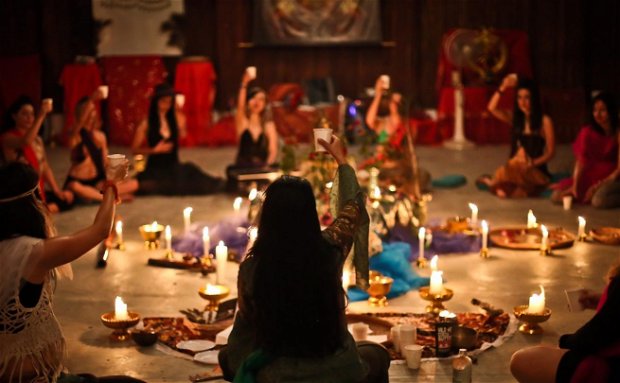 Join us in the creative heart of the Klein Karoo.
Why now?
Because goodness knows we deserve something like this. The past few years have been stressful beyond belief. Here's a chance to recharge, re-ART and re-IMAGINE yourself; to be seen, Be heard and understood by a supportive, and caring community of like-minded women.
Experience an extraordinary weekend retreat that weaves yoga, meditation, sound therapy, a heart opening cacao ceremony, art, nature, sisterhood and relaxation into a nourishing flow that will rejuvenate you inside and out.
Allow the quietude and beauty of Barrydale to melt your tension and cares away as soon as you arrive. It all happens from the beautifully restored  Karoo Art Hotel Reconnect and revitalize with yoga, meditation and experience the healing of sound therapy and a Cacao ceremony.
Experience the soul-nourishing benefits of sisterhood as you connect with like-minded women on a journey of creativity, health and well-being.
Retreat Includes:
Meet and Greet at the Karoo Art Hotel
Gentle Yoga Hatha Flow Yoga classes
Gong Sound Therapy
Cacao Ceremony
Shakti Dance
Vegetarian and Vegan breakfasts, lunch and dinners on Friday and Saturday and a Sunday departure lunch. 
Retreat Excludes:
Transportation
Alcoholic beverages
Meet your Facilitators: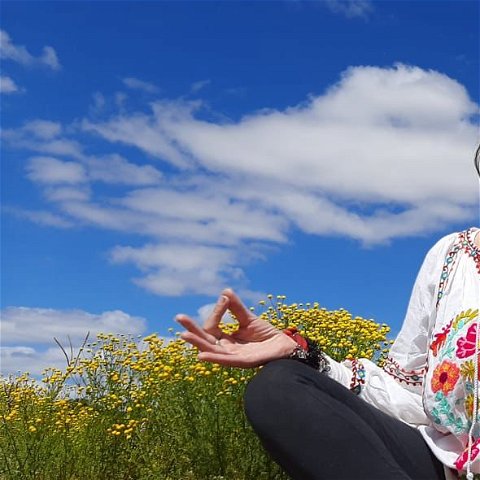 Elizabeth Beer
Elizabeth Beer has been practising yoga since 2008 and completed her yoga TTC in 2013. She has been trained as a YES for schools teacher, a Breath, Water Sound teacher and a Mindful living coach.
She is the creator of the Mindful Living Programme which was taught in schools within the Western Cape for many years, where Lotus Production Management was the only company who taught yoga, breath work and knowledge in the schools.
She believes that yoga has the ability to heal and her own life is testimony to this. Her focus is on breath work and the science behind yoga.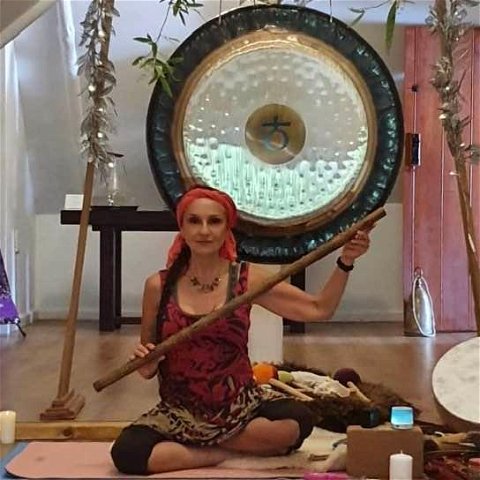 Susan Rossetto
Susan Rossetto is an experienced certified Kundalini Yoga Teacher who specialiszs in using sound and sacred mantra to promote healing, divine spiritual connection and self-awareness. Her specialism helps people remove blocks in their life and navigate life's challenges.
She was trained in London, UK , in Portugal and in South Africa by the direct lineage of Yogi Bhajan - the late Master of Kundalini Yogi - receiving the teachings of this sacred technology which was once exclusive to the rulers and sages of India.
Her Gong Healing training was received from one of the greatest world- renown Gong Masters, Mehtab Benton.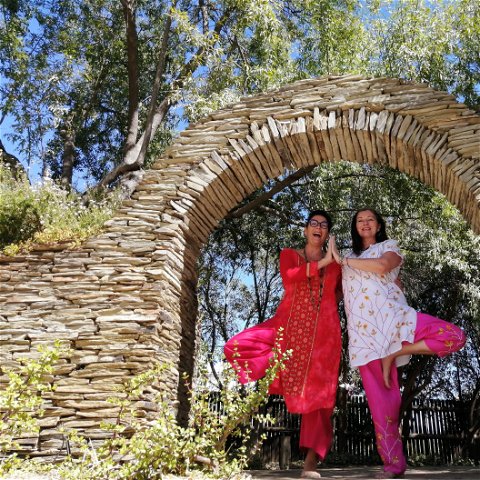 Terry de Vries
Part of the Art of Sisterhood workshop will be a visit to  Terry de Vries' exquisite Labyrinth a short across the valley from the hotel . Terry has worked with  labyrinths as a spiritual tool for the past 25 years to facilitate deep emotional healing. The labyrinth symbolizes a sacred journey; the path you walk through life to learn and grow. It provides a safe space where you can reconnect with your authentic self, access your inner creativity and innate wisdom, and connect with the Divine.
By the end of this retreat you will have:
Unplugged from life's stresses.
Experienced the healing effects of an immersion of yoga, art and nature.
Deepened bonds with old friends, created new friendships.
Participated in the Healing practices of Sound Therapy and a Heart Opening Cacao Ceremony
Reconnected with a sense of inner peace.
Accommodation Options: Groot Karoo or Klein Karoo rooms
17 - 19 June 2022
Full workshop, 2 night stay, Groot Karoo single R5583.00 pp
Full workshop, 2 nights stay, Groo Karoo sharing R4943.00 pp
Full workshop, 2 night stay, Klein Karoo single R5183,00 pp
Full workshop, 2 night stay, Klein Karoo sharing R4543.00 pp
Garden suite 2 night stay single, R5783.00 pp
Garden suite 2 night stay, sharing R5143,00 pp
Inclusive of all meals, teas and filter coffee.