Soon we'll be able to remove the banners and show the real thing
Posted on Sun January 23, 2022.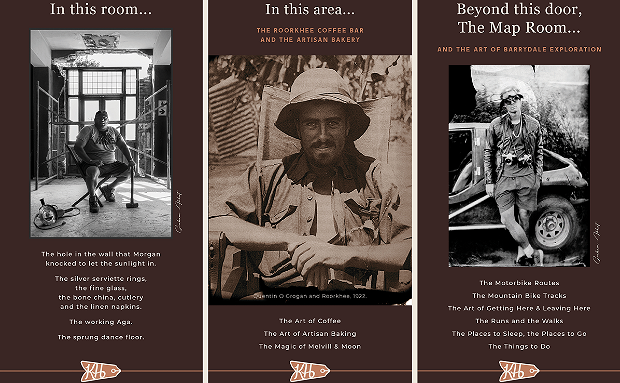 Inquisitive visitors to our 'vision under construction' have been greeted by pull up banners at the bases of the stairs and in various holes in the walls.
'Talk is cheap' as they say. And so are pull up banners. But a series of banners we made to help visitors see the wood for the trees over December  have also been a great comfort for us as they've allowed us to see beyond the dust and debri of the now into our dreams of things to come.