HARLEY-DALE 2022

The Barrydale 1 night stand.
HARLEY-DALE THE BARRYDALE 1 NIGHT STAND. 16 JULY 2020
Posted on Wed May 18, 2022.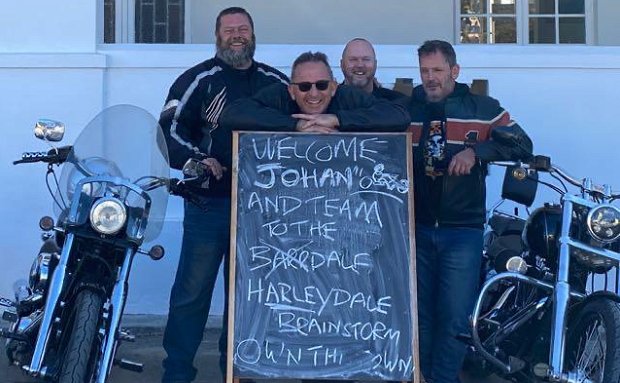 Information is lacking, Detail is short. But that's how it is with a save the date. Just know that post July 16th Barrydale might not be the same again.
A month ago Johan Grobbelaar lead a small band of Harley brothers up to the Karoo Art to discuss the possibilities of a Harley overnighter in Barrydale. Johann has longed dreamed of grabbing Barrydale by its proverbial softail. A scrawled message of welcome by the hotel suggesting a name change for the town got things going and the rest could well become Harley history
Details will follow. But anyone with good sense might look to secure a bed in the town right now . Starting with an enquiry at the hotel. If it's full they will direct people in other directions